What is hip arthroscopic surgery?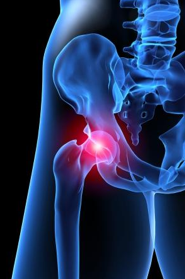 This form of surgery is a surgical process wherein the hip surgeon Los Angels makes a small incision in the hip through which a small tube is inserted. Attached to the end of the tube is a small camera whose feed is channeled to the video monitors located in the operating room. The incision is made so as to allow the hip surgeon to explore your hip joint in search of the damaged area. Once the damaged area is found the orthopedic surgeon is able to make a nearby incision through which microscopic surgical tools are inserted and conduct repairs immediately.
People who suffer from severe damage to their hip joint and who have utilized all other nonsurgical treatments can qualify for hip arthroscopic surgery. This form of surgery is a last resort procedure intended for people who have utilized all other nonsurgical treatment options with little to no success.
What happens before the procedure?
Prior to the procedure taking place you will have to meet with the orthopedic surgeon in Los Angeles on your case. The surgeon will review your medical history and discuss the procedure with you. The surgeon should also discuss the recovery process and what physical therapy they want you to conduct after the process is complete. In many cases you will be required to visit your primary healthcare provider in conjunction with meeting your surgeon in order to have blood work done and checkup test completed. These two things are required in order to verify your current health condition.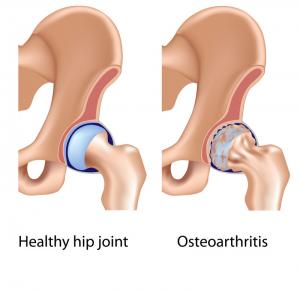 After this is complete you will discuss any potential complications and plan your recovery process. It is imperative that you adhere to the recovery process after your surgery. The hospital will contact you directly typically the day before the surgery to discuss what things you should not eat or drink, what time you need to be there, and what clothes you need to wear. Sometimes they will call at least one week in advance.
On the day you arrive a staff member will administer anesthesia. This will be done after you have discussed local anesthetics and general anesthetic options. Some patients prefer to have both in order to reduce the amount of pain felt after the surgical procedure. A general anesthetic will leave you more or less asleep during the process while a local anesthetic will block the nerve pain receptors in that area so that you do not feel pain but you will still be awake.
What happens after the hip arthroscopic surgery?
Following the surgical procedure you will be discharged from the hospital. The severity of your case will dictate how long the surgical procedure takes. However, in most cases the process takes approximately two hours. In some cases the hip surgeon may reach your joint with the camera and find that a significant amount of work needs to be done in which case you might have to stay overnight for monitoring. It is imperative that you have somebody else drive you home when the surgical process is over and stay with you for at least the first night.
For more information, contact the top knee doctor in Los Angeles.