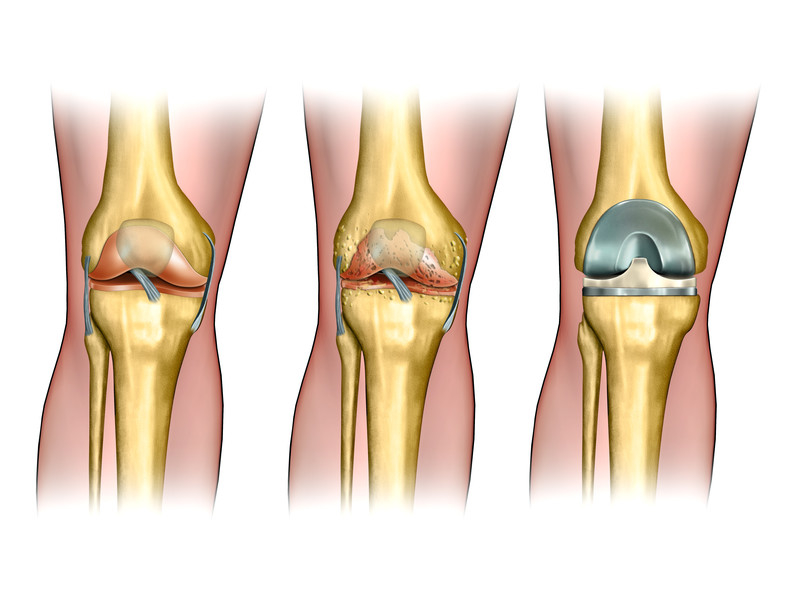 When a patient presents with severe knee arthritis or any irreparable knee complaint, there's a good chance they'll be recommended for knee replacement surgery as a last resort. This miraculous modern procedure effectively sees the individual fitted with a brand-new prosthetic knee, which can make the difference between immobility and a new lease on life.
However, what some patients fail to understand prior to being affected in such a way is that knee replacements only have a finite usable life and will begin to wear over time. Which of course begs the question – how long on average does a knee replacement last?
A Long-Term Remedy
As a knee replacement uses materials like plastic and metals, it's inevitable that it will eventually wear out. A healthy knee can maintain, heal and repair itself naturally – materials like plastic and metal cannot. As such, while every effort is made to create long-term remedies for knee complaints, they cannot last forever.
However, the good news is that in the vast majority of cases a modern knee replacement will last well over two decades. A study carried out on patients recently confirmed that after a full 20 years of use, up to 96% of patients' knee replacements were functioning adequately.
Of course, there are a variety of factors that when combined will determine how long a knee replacement lasts for – some patients find themselves becoming unusable after just a few years. Unfortunately, those in this latter category will then face the prospect of a second knee replacement, which is almost always hugely more difficult to carry out successful than the first operation.
What Affects the Life of a Knee Replacement?
Doctors have for many decades now been researching what exactly contributes to both the life and the early demise of any knee replacement. Theories vary quite a vdeal, but as knee implant designers and manufacturers create new and improved prosthetics all the time, it's becoming clear that many of the most crucial factors of all come down to the patient, rather than the product itself.
For example:
Patient Age – The younger a patient is, generally the higher their likelihood of needing a replacement in future years. The reason being that younger patients are usually more active than their older counterparts, which means that the knee replacement will be used more vigorously and thus wear out faster.
Patient Lifestyle – There are some activities that are known to damage the mechanism of certain knee prosthetics which would of course be advised by the surgeon carrying out the procedure. If a patient continues to take part in such activities, their chances of needing a second replacement skyrocket.
Patient Weight – It has also become clear that the more weight the knee implant has to bear, the higher its chances of wearing out before its time. As such, those undergoing knee replacement surgery are advised to keep tabs on their weight at all times and avoid obesity.
Patient's Health – And of course, there are quite a few medical conditions that can interfere with the way a knee implant works, which can in turn limit its usable life and determine when a second operation may be needed.