by Sportsdoc Raj
In the past, candidates for knee surgery often had a lot to be apprehensive about, especially because surgical procedures were sometimes invasive causing recovery periods to become longer as well. As baby boomers reach their fifties and sixties, many are realizing that they too might need a dreaded knee replacement. However, recent advancements throughout the past few years and even to this day means that knee surgery candidates have more to look forward to than to fear.
What Are Some of the Recent Advancements That Have Been Made?
When you need knee replacement surgery today, you will experience numerous medical advancements that have been made in your favor. From the procedure to potential implants that you might need, almost everything has rapidly progressed throughout the years, giving you benefits such as:
Implants That Increase Functionality – In the past, knee implants were sometimes rudimentary, meaning that they would work for patients but not truly restore high levels of functionality. Now, implants are almost the equivalent of the structure it is meant to replace, which provides for a natural assimilation to the body that restores functionality better than ever before.
Procedures Are Less Invasive – With smaller incisions and surgical tools than were used in years before, knee surgeons today are able to operate in a way that allows you to heal faster and resume your normal activities more rapidly as well.
Less Pain – While less invasive procedures play some role in the lower amounts of pain being experienced by knee surgery candidates, advancements in medicine also have a lot to do with the fact that patients today experience significantly less pain. Injections directly in the knee at the time of surgery now make it less painful for you after your knee replacement is complete, also allowing you to rehabilitate yourself more quickly.
Implants Stand the Test of Time – In the past, and depending upon how old you were when you underwent your surgery, you might have had to get a new implant after so many years. Now, the quality of implants has been improved upon in such a way that means that you're not only more functional because of implants, but that you will likely only need to go under the knife once to resolve your issue forever.
See How Recent Knee Surgery Advancements Can Help You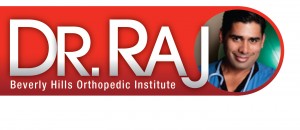 If you are in need of a knee replacement surgery and are intimidated by the procedure and recovery process, you don't have to be. Recent advancements in medicine, implants, and the procedure itself generally gives you the benefit of not only a shorter recovery period, but a more fulfilling life after the fact as well.