Types of Orthopedic Treatments
At the Beverly Hills Orthopedic Institute, your Los Angeles orthopedic care is given with surgical expertise, technological innovation, and a commitment to patient safety. Dr. Raj and his team will do everything possible to provide patients with comprehensive, cutting edge care, while encouraging family members to be active participants in the recovery.
The Beverly Hills Orthopedic Institute provides diagnosis and treatment of many orthopedic conditions and musculoskeletal injuries, including the following: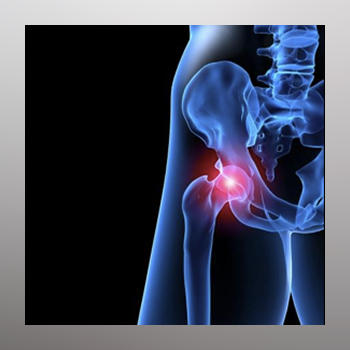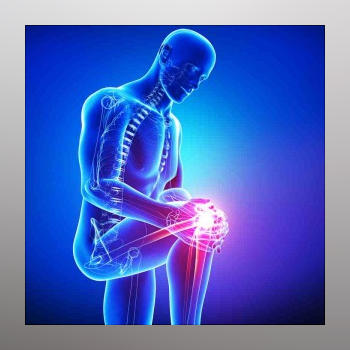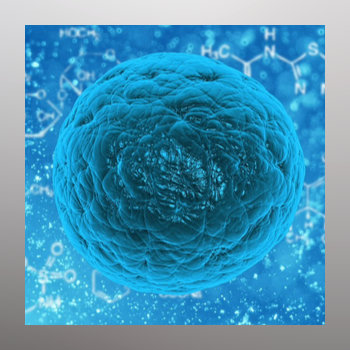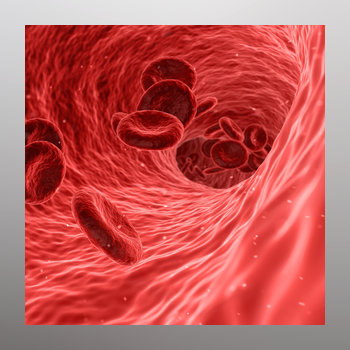 Common Orthopedic Treatment Options
The right care at the right time can make a significant difference in the recovery and healing process. Often, treatment for orthopedic problems does not require an overnight stay in the hospital with Dr. Raj. Many conditions are easily managed by the Los Angeles Orthopedic Doctor in the office setting. Common orthopedic treatments include:
Braces and Supports
Splints and Casts
Therapy and Rehabilitation
Medications and Injections
Arthroscopic and Minimally Invasive Surgery
Dr. Raj performs hip replacement surgery through the "anterior approach." This allows for a smaller incision and spares the important stabilizing hip joint structures.
When a patient has hip replacement surgery, the femur or upper part of the thighbone is replaced with a metal ball. The pelvic bone and hip socket are resurfaced with a plastic liner and metal shell to stabilize the hip and allow the patient to have reduced or no hip pain while regaining a more functional quality of life. For fewer restrictions, reduced risk of hip dislocation, and early mobility, the Beverly Hills Orthopedic Institute is up to date with the latest in hip surgery technology.
To read more about Hip Surgery at the Beverly Hills Orthopedic Institute, visit THIS PAGE.
Knee Surgery
Your knees work hard every day, so it is not surprising when problems occur. Overuse, injury, aging, and weakness can all harm your knee joints. To relieve your pain and help you move again, Dr. Raj utilizes the latest technologies to give you a comprehensive and effective choice of Los Angeles knee doctortreatments.
Whether it is arthroscopy or a total knee replacement, your knees will be in good hands with the Beverly Hills Orthopedic Institute. The procedures performed include meniscectomy, meniscus repair, meniscus transplant, plica surgery, lateral release, tendon repair, ACL reconstruction, knee replacement, and OATS or microfracture surgery.
To read more about Knee Surgery at the Beverly Hills Orthopedic Institute, visit THIS PAGE.
Shoulder Surgery
There are numerous reasons for Los Angeles shoulder surgery: a torn rotator cuff, joint separation, a fractured collarbone, instability of the shoulder, shoulder impingement, shoulder arthritis, tendinitis, and bursitis to name a few. Each problem requires a different type of surgical procedure.
Dr. Raj is an expert at recognizing patients who would benefit from shoulder surgery. The Beverly Hills orthopedic surgery team uses a variety of office-based ultrasounds, x-rays, and MRIs to diagnose your problem and determine a surgical solution.
Most shoulder surgeries are done on an outpatient basis at the Beverly Hills Orthopedic Institute, so you can return home the same day. A shoulder replacement may indicate an overnight stay. Shoulder surgeries offered include rotator cuff repair, shoulder replacement, shoulder instability procedure, and clavicle fracture repair.
To read more about Shoulder Surgery at the Beverly Hills Orthopedic Institute, visit THIS PAGE.
Stem Cell Injections
At Beverly Hills Orthopedic Institute, stem cell injections are offered with our partner practice, Beverly Hills Orthopedic Institute of Cellular Therapy. These are used as treatment options for chronic joint and soft tissue injuries including arthritis, tendonitis and ligament injuries.
Stem cell injections have the potential to regenerate the damaged joint tissue into healthy tissue. Adult stem cell therapy is used instead of surgery to treat orthopedic conditions and musculoskeletal injuries in the knees, hips, spine, shoulders, and ankles. Our stem cell procedures use adult mesenchymal multipotent stem cells taken from the patient's own bone marrow or from amniotic fluid processed at an FDA cleared laboratory.
Platelet-rich plasma (PRP) therapy is a promising treatment for quick healing of tendon damage, injury, and osteoarthritis. This procedure allows patients the opportunity to heal without needing to have surgery.
PRP has been used safely in Europe for decades and Dr. Raj is one of the first orthopedic surgeons in Beverly Hills and California to utilize this treatment. PRP accelerates the body's healing and regeneration powers through a purely natural process so there is no chance of an allergic reaction.
HAVE A QUESTION ABOUT AN ORTHOPEDIC ISSUE?
Orthopedic Surgeon Beverly Hills and Los Angeles
As one of the Best Orthopedic Surgeons in Beverly HIlls and Los Angeles CA, Dr. Raj provides the ultimate in state-of -the-art quality orthopedic care available and is always on the cutting edge of the latest surgical and nonsurgical technologies such as PRP (Platelet Rich Plasma) injections, stem cell injections for tendonitis and arthritis, minimally invasive surgery and more. As an orthopedic surgeon Beverly Hills trusts and respects, Dr. Raj believes that an important part of recovery starts before treatment, with educating the patient and their family members on all treatment options, both surgical and non-surgical.
As a top Los Angeles orthopedic surgeon, Dr. Raj uses the most advanced techniques and technologies available, to reduce hospitalization and speed recovery. This includes cutting edge techniques for rotator cuff repair, ACL reconstruction, knee replacement, meniscal repair, fracture treatment and much more. The goal of the top Los Angeles orthopedic surgeon is to return you to full activity in the least amount of time possible!
Dr. Raj and his office provide a VIP, concierge personalized service for out of state and international patients to help you recover quicker. In addition, we have catered to many international patients encompassing VIP accommodations.
Contact Dr. Raj and get back to your life!
Conditions & Procedures
Total Joint Replacement
Hip & Knee Disorders
Occupational Injuries / Worker's Compensation
Fracture Treatment
Foot & Ankle Disorders
Arthroscopy
Elbow & Shoulder Disorders
Slip and Fall / Automobile Accident
Other Accommodations
French and Spanish Speaking
Handicapped Accessible
VIP/ Concierge Services
LA Orthopedic Surgery Practice Specialties
Hip Replacement
Knee Replacement
Worker Compensation Injuries
Minimally Invasive Joint Replacement For Hips and Knees
Sports Injuries
Arthritis Treatment
Fracture Repair
PRP/ Stem Cell Injections
Joint Arthroscopy