ACL reconstruction has been greatly improved in recent years, allowing for patients to begin weight bearing exercises and motion soon after surgery. Today's rehabilitation focuses on progressive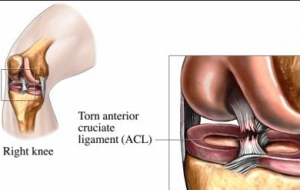 exercises that allows for increased function and maximum results after the surgery is performed.
Most people that undergo ACL reconstruction are able to recover well and return to normal activities after the surgery is complete. Following a rehab program that is specifically designed to address the needs of an ACL patient is key to ensuring maximum recovery after the surgery is complete.
Typically, patients are able to get back to a high level of competitive activities within six to twelve months. The surgery itself is only 50% of the "battle", and the other 50% is the rehab to achieve a successful outcome. Even the best Beverly Hills orthopedic surgeons such as Dr. Raj need the patient to participate in the post-op recovery so the outcomes are maximized!
Steps to Successful ACL Rehab
The first step in rehabilitating an ACL after surgery is reducing inflammation and pain from the repair. Pain will shut down the muscles around the knee and allow fluid to collect there. This can cause you to walk on a stiff knee, which will limit your range of motion and can limit your recovery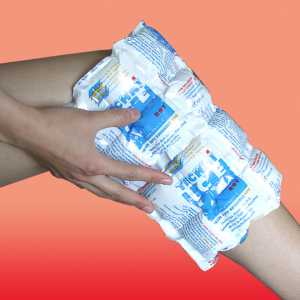 prospects.
Taking time to wrap the knee, apply ice or use compression machines following surgery will greatly increase your chances of recovering well. Do not attempt to follow through with much activity until the swelling and pain have diminished. Usually the first two weeks after surgery are resting and then physical therapy gets started.
Once you are ready to begin therapy, your first goal will be to restore your full extension range for the knee. At first it will feel more comfortable to keep the knee bent, but working to straighten the leg as soon after surgery as possible will reduce your risk of developing scar tissue. If the knee is allowed to tighten in a bent position it will limit your range of motion later. Manual therapy can be used to increase the range of motion and return flexibility to the hamstrings and calves.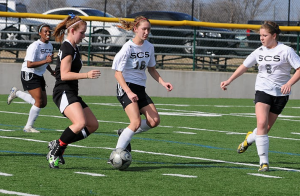 In many cases patients do not lose much knee flexion after ACL reconstruction but you will need to work hard in order to prevent loss of motion and extension. Stretching, performing mini squats and working your way up to lunges can help to encourage your range of motion to return much more quickly. You should be able to bend your knee at a 90 degree angle after 1 week of therapy.
If you lose patellar mobility it can affect your ability to move the rest of the knee because scar tissue will build up and cause pain in this area. Gently work the patellar area shortly after your surgery to encourage this mobility. This should be performed alongside other therapeutic methods.
The pain after surgery can diminish your reflexive inhibitions in the muscles around the knees. In order to restore this you will need to perform techniques that improve volitional control. Electrical stimulation of this area following surgery can be helpful in return
ing your quad strength more quickly. This can be used in addition to standard quad sets, knee extensions and straight leg raises.
During this time you should also work to improve your weight bearing ability on the affected knee. You should be able to tolerate weight bearing by week 1, walk on crutches by week 2 and move as quickly as possible to walking without assistance.