If you need a rotator cuff tendon reconstruction surgery that likely means that you have torn your tendon either entirely or partially and you need to have it repaired surgically. The arthroscopic surgical approach is the most minimally invasive option available to minimized down time, pain,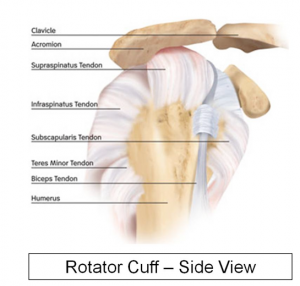 and complications.
The original consultation is the perfect time to review which medical options you have at your disposal. It is also during this time that the Beverly Hills orthopedic surgeon will discuss which surgical options you have at your disposal.
Arthroscopic surgery is a minimally invasive surgical procedure which is growing in popularity because of the reduced recovery time and the reduced pain associated with it. When you have an arthroscopic procedure the surgeon will make a preliminary incision through which a small tube is inserted. Attached the end of this to positional camera which is used to feed live stream video directly into the operating room so that the surgeon can look around inside of your joint and locate the problem.
The Los Angeles shoulder surgeon will insert fluid into your joint to spread open the area and provide a better view in and around all of the various tendons and bones. In some cases the orthopedic surgeon will be able to first utilize an arthroscopic procedure to find the source of the problem and immediately upon locating the problem complete any necessary surgeries through a secondary incision. With the state-of-the-art surgical instruments available to put through the scope now, most sizes of rotator cuff tears can be repaired without having to make a true incision.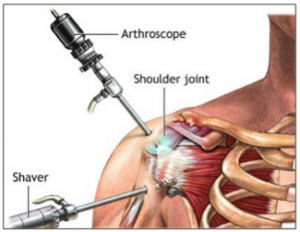 Once you have completed your surgical process, your orthopedic surgeon will design a unique physical therapy rehabilitation program which is personalized for your recovery and designed to enhance your flexibility, your range of motion, and your strength after surgery.
It is imperative after your procedure you follow the instructions you were given for physical therapy exactly in order to improve upon your strength and to make sure that the surgery is effective.
Some of the biggest potential complications associated with such procedure include internal bleeding and infection. These potential complications are much the same as any surgical procedure. In addition to antibiotics you may be given a prescription for pain medication to help you manage any pain you have immediately after the procedure.
Dr. Raj at Beverly Hills Orthopedic Institute is a first rate shoulder specialist, accomplishing all types of procedures through a minimally invasive arthroscopic procedure. Most insurance is accepted, and his outcomes are amazing with everyone from athletes, grandparents, students, executives, manual laborers and celebrities as well.
Call (310) 247-0466 today for shoulder specialist in Los Angeles!