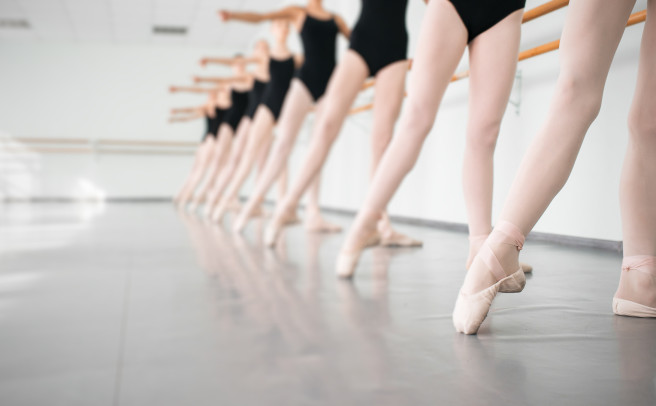 Dancers are rigorous athletes who put their bodies under tremendous strain. Many of them suffer from orthopedic & sports medicine related issues that, if not properly treated, will result in early retirement.
The dancer is different in many ways. Their bodies are extremely flexible and agile.  In order to properly treat a dancer, a doctor is required to have strong knowledge & appreciation of their craft. This includes not only their types of injuries but also their physical exam, evaluation and treatment. Injuries to dancers are very common. In evaluating injured dancers, one must not only focus on the injury but an effort must also be made to understand the reason for the injury. The better a doctor understand the injury the better, he or she can treat and potentially prevent the injury from occurring at all.
Common Injuries:
There are several types of injuries that occur. The most common are:
ankle-sprains,
lumbar strains
collisions and falls
muscle tears
broken toes & feet
Achilles tendonitis
Proper treatment and evaluation of these injuries is imperative for complete recovery and function. It is not uncommon for a dancer to experience the same trauma multiple times, as their technique is rigorous and repetitive, leading them to overuse specific muscles and overcompensate for others. Thus, treatment should not focus only on the injury but should involve an evaluation of the dancer's biomechanics and technique.
Types of treatments:
The treatment depends on the injury. Surgery is not the only option. Many dancers who suffer from muscle tears, tissue degeneration, or hip, knee & shoulder pain have options when it comes to treatment.
As an alternative and preventative approach to surgery, some might consider Stem Cell Therapy for it's rejuvenation properties and benefits. Stem Cell Therapy offers many benefits such as, accelerated healing time, no undergoing the knife, and it uses your own body's cells to heal itself. This treatment is great for modest injuries that should be treated before they get worse.
Cortisone shots are also common for dancers suffering from localized chronic pain. Cortisone reduces inflammation, and alleviates pain almost instantly. Effects can last anywhere from 3-6 months.
If it comes down to it there is also the option of surgery. While this should not be a doctors go to method, it is sometimes necessary if an injury is beyond the point of healing on its own. Surgery does have longer healing times, but if you choose the right and experienced surgeon, then you will be back on the dance floor in no time.
Lastly, physical therapy should be used in tandem with all other treatments. It keeps the body strong, and builds up the muscles in order to prevent further injury and trauma. We cannot stress this enough!
Choosing a Doctor:
Dr. Raj at the Beverly Hills Orthopedic Institute offers all of the above treatments and procedures. He is well versed in working with dancers and athletes alike, making him the go-to orthopedic surgeon and sports medicine doctor in Los Angeles.  For seven years in a row he was voted Los Angeles SuperDoctor of the year. He has been asked to appear The Doctors TV show for his expert opinion many times. Various celebrities and elite trust Dr. Raj  for all of their orthopedic and sports medicine in Beverly Hills needs. If you are a dancer or athlete suffering from a sports related issue. Dr. Raj is your guy.
Contact information
Beverly Hills Office
8670 Wilshire Blvd
Beverly Hills, CA 90211
Phone: (310) 247-0466