Amniotic Derived Stem Cell Injections – FAQ's
What are Amniotic Stem Cells?
Amniotic Stem Cells within the human body are extremely powerful stem cells that are of the mesenchymal origin and are withdrawn from amniotic fluid. These type of stem cells have the ability to differentiate into different forms of tissues like cartilage, muscle, skin, bone, nerves and cardiac tissue in order to repair specific damages.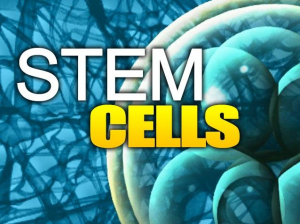 Scientific research has proven that Amniotic Stem Cells have a variety of different medical uses, specifically in tissue regeneration. The most common areas that this procedure repairs deals with muscle, tissue, ligaments and cartilage.
How do Amniotic Stem Cells get Harvested?
The Amniotic Stem Cells are collected from a woman's placenta that have given birth after needing a C-section. Once the placenta has been separated at birth, it will stored and preserved until the Amniotic Stem Cells are ready to be harvested.
Although the placenta is typically discarded after birth, the amniotic fluid in the placenta continues to remain valuable. More specifically, the stem cells inside the placenta can still be utilized to repair various forms of tissue damage. In order for the for the Amniotic Stem Cells to be properly harvested, the placenta needs to be properly maintained.
How do Amniotic Derived Stem Cell Injections become prepared?
Amniotic derived Stem Cell injections are processed in an FDA regulated lab so that the amniotic fluid withdrawn from the placenta can be tested for safety and keep the cells alive. The Amniotic Stem Cells need to be prepared in an FDA regulated lab because the fluid is extremely delicate and can cause the stem cells to break down if they are not managed correctly.
Without question, this is a very sensitive and technical process. Additionally, highly concentrated stem cells also contain certain beneficial healing components like Hyaluronic Acid, growth elements, Anti-inflammatory factors and Cytokines.
What are the Benefits of using Amniotic Stem Cell Injections?
There are a wide range of different benefits that Amniotic Stem Cells can provide to patients. The main type of problems that this process treats is various orthopedic conditions.
Because the Amniotic Fluid found within the placenta contains different growth factors and anti-inflammatory
properties, this procedure is ideal for treating several different orthopedic problems. There are actually four excellent properties to the amniotic derived stem cell material:
Highly concentrated stem cells
Growth factors and cytokines
Hyaluronic Acid
Antimicrobial
Some of the specific orthopedic conditions that Amniotic Stem Cell injections treat include bone, joint, ligament, muscle and tendon injuries.
Who can utilize Amniotic Stem Cell Injections?
Anyone that is suffering from different degenerative diseases is a candidate for Amniotic Stem Cell injections. Typically, this procedure has been proven to be very successful with people that suffer from arthritis, specifically plantar fasciitis and rotator cuff tendonitis.
The amniotic stem cells that are harvested from the placenta are well-known for their ability to repair tissue damage that has already occurred in the body. The Stem Cells will be able to differentiate between the specific tissues that need to be repaired and then transform into newly repaired cells. In addition, Amniotic Stem Cell injections also are used for certain forms of pain relief throughout the body.