(PRP) Platelet Rich Plasma Therapy Los Angeles & Beverly Hills CA
Platelet-rich plasma (PRP) therapy in Los Angeles & Beverly Hills, CA Offered by Dr Raj. the newer treatment to manage all type of orthopedic conditions like Sport injury. This is a successful therapy in not only relieving the pain but also in jump starting the healing process.
What are platelets?
Located throughout our entire blood system are platelets, white blood cells and red blood cells. The platelets are specific blood components that possess specialized growth factors that are crucial to the body's overall healing process. Quite simply, without blood platelets, the human body would not be able to heal itself.
What is Platelet Rich Plasma?
In order to conduct PRP Therapy, blood is drawn from the person being treated and transferred into a vial. The blood container is then put into a machine called a centrifuge so that it can be spun around at an extremely high speed. By spinning the vial of blood at a high velocity, the platelets will isolate themselves from the other blood components and become highly concentrated. This process will cause the platelets to be up to 10 times stronger than normal. Once this has been completed, the Platelet Rich Plasma can be injected into the injured patient.
How do patients prepare for the treatment?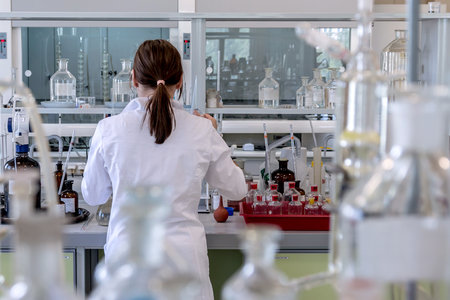 Patients that are having the Platelet Rich Plasma Therapy conducted will require local anesthetic. After the anesthesia has been carried out, the platelet rich plasma will be injected into the area of the body that is injured or swollen.
Once the therapy process has been completed, it may take a few weeks before the treated person notices an improvement in the affected area. In fact, during the first 1-2 weeks, the pain surrounding the injured area might get even worse before it starts to feel better.
What are the different injuries that Platelet Rich Plasma can treat?
Because of the platelets diverse ability to heal, there are a wide range of different injuries that can be treated with Platelet Rich Plasma. One of the most common injuries that this process rehabilitates is Achilles tendonitis.
Generally found in a variety of different athletes, Achilles tendonitis occurs when the foots heel chord is pulled or twisted. This will cause the Achilles to swell and may be hard to walk on.
Platelet Rich Plasma will treat this injury by being injected directly into the surrounding tissue. Other common injuries that are treated with Platelet Rich Plasma are jumper's knee, tennis elbow, rotator cuff tendonitis/tears, ankle and knee ligament injuries and more.
What injuries respond the best to Platelet Rich Plasma?
Generally, specific tendon injuries respond the best to Platelet Rich Plasma Therapy in Los Angeles & Beverly Hills CA. Although this is true, various ligament and muscle injuries are also frequently treated using this specific type of therapy process. In addition, scientific research is continually being explored in regards to the effectiveness of Platelet Rich Plasma on bone fractures, knee injuries, ligament damage, muscle injuries and surgical alternatives.
Currently, research studies indicate that the effectiveness of platelet rich therapy depends on the specific part of the body that is injured. On top of that, the overall health of the injured person is another essential factor to how efficient this process is. In order to provide the best ability to heal, the affected area of the body needs to be treated as soon as possible.