After having a hip replacement, you may expect your lifestyle to be a lot like it was before surgery, but without the pain! This can be true; however, returning to your everyday activities will take time. Being physically active is an essential part of recovery, and being an active participant in the healing process can help you get back to normal life sooner.
Once you get home, you should stay active. The key is to not do too much, too soon. It is important t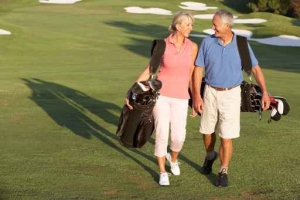 hat you do not push yourself and to avoid falling, which can damage your hip and require further surgery.While you can expect some good days and some bad days, you should notice a gradual improvement over time.
Within three to six weeks, you should be able to resume most normal physical activities of your daily routine. Recommended physical activities include graduated walking and normal household activities to increase your mobility.
Six weeks after surgery, when you regain full hip movement, you can probably resume driving. At this time, your Beverly Hills orthopedic surgeon also may allow you to return to work, depending on how much physical activity is involved in your occupation.
Even though you will be able to resume most activities, you may have to change the way you do them. For example, you may have to learn new ways of bending down that keep your new hip safe.
Continue to do the exercises prescribed by your physical therapist for at least 2 months after surgery. As soon as your doctor gives you the go-ahead, you can return to many of the sports activities you enjoyed before your hip replacement:
Walk as much as you would like.
Swimming is an excellent low-impact activity after a total hip replacement; you can begin as soon as the sutures have been removed and the wound is healed.
In general, lower impact fitness activities such as golfing, bicycling, and light tennis, put less stress on your hip joint and are preferable over high-impact activities such as jogging, racquetball, and skiing.
Are you ready to get back to doing the things you love with less pain and more quality of life? Request an appointment with Dr. Raj, one of the best orthopedic doctor in Los Angeles and Beverly Hills at: http://drhipandknee.com/request-appointment/